Few years ago, you only saw a matte/satin finish on a premium vehicle like a Mercedes-Benz, Audi BMW, Lamborghini and so forth. These days, a matte or satin finish can be found or chosen as an option from almost any vehicle manufacturer – in fact you can chose to wrap your car in a matte vinyl finish as well.
So why can't I wax or polish my matte or satin finish like a normal paintwork? Doesn't it have a clear coat?
Matte Paint is famous for their flat, non-reflective appearance. More of a sandy-like appearance in fact, and has become increasingly popular choice of finishes especially in the vinyl wrap market.
How does matte / satin paint work? The same as normal gloss finish paintwork, except for its clearcoat. In a matte finish the clearcoat used dries to rough non-glossy texture, rather than drying smooth on a normal 'gloss' finish as we have always known.
If you were to use a traditional wax it would gradually give shine to your flat paint, unfortunately you will start to have patchiness and a finish that is not particularly consistent or matte. If you were to polish, you're essentially going to turn that beautiful matte finish to again a patchy finish and possible even turn areas a little glossy – don't do it!
Can all the same products be used to maintain a matte paint or wrap finish?
Yes and No. Most car washes contain some time of glossing agents, which is not suitable to a matte or satin finish. It is suggested to use a pH Neutral Shampoo suited to matte & satin finishes such as Nanolex Matte Shampoo, Dodo Juice Born to Be Mild, Dr. Beasley's Matte Wash and GYEON Q2 Bath all which contain no glossing agents or ingredients and can be used on matte surfaces (in fact gloss also as well).
What is the best way to wash & maintain my matte paintwork?
The most important part to wash matte paint is the 2 Bucket Method. This works using 2 separate buckets - 1 labelled for Wash that has your pH Neutral Matte Wash Shampoo (and water obviously) and a 2nd bucket labelled Rinse that has a Grit Guard Dirt Separator, and only fresh water.
The technique is quite simple, use your Microfibre or Lambswool Wash Mitt to wash one area at a time – Rinse your mitt thoroughly in bucket #2 (Rinse). Return to your bucket #1 (Wash) and repeat until your car is complete. This separates any dirt, debris and other contaminants during the wash process from returning to the paint avoiding any risk of marring or wash swirls during the wash by leaving them in the bucket #2 (Rinse).
To dry your vehicle the safest way is a Car Blower Dryer such as from Metrovac, alternatively a Soft Quality Microfibre Drying Towel such from GYEON quartz, Dodo Juice or Mint would be equally as safe to dry without risk of damaging the matte surface.
You can also use Quick Detailer's suited for matte & satin finishes, these will help any water spots, light dust, finger prints etc after you have washed the car. A great way to make sure that the finish is consistent without any patchiness and also protected until the next wash!


Can my matte paint get swirl marks?
Wash swirls can happen, this is caused by incorrect washing techniques or car wash cafes. If your paint does get marred, scratches or deep wash swirls the unfortunate fact is that it is irreversible. Because of matte paint you cannot polish it with a polisher/buffer and can only be repainted to be repaired. Touchless car washes are still not suitable for matte paint, we do suggest avoiding any car wash or car wash cafes for matte paintwork altogether.
Ironically, matte paint is more durable and long lasting than any gloss paint for this reason, you don't need to constantly polish / buff your paintwork, simply wash, dry and protect regularly and your matte paintwork will look as perfect as the day you purchased your car, or wrapped it.
Does this mean I can't touch up stone-chips or protect my paint?
Stone-chips and other marring on the paint cannot be touched up or polished as mentioned, however with use of Paint Protection Film specifically designed to matte/satin paintwork such as XPEL STEALTH you can protect high impact areas such as your front bumper, bonnet, guards and so forth can be protected. This PPF will not alter or change the matte finish but provide true protection against any risk of stone-chips, bug splatter, road debris and other contaminants from damaging your matte paint. Best of all, you couldn't tell that film has even been applied!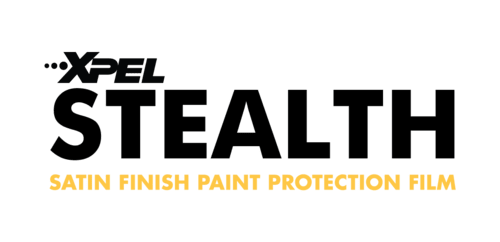 Does matte paint protection even exist and does it work the same way?
Matte Paint Protective Sealants last from 6-12 months depending on weather conditions and driving habits. It protects the same way as it would on normal paintwork, even with those beautiful beads that we all love. We have some great options from GYEON quartz, Nanolex and Dr. Beasleys that are DIY friendly and offer maintenance products as well to ensure the durability and longevity of your protection choice.



How do I prep my matte paint for protection, what are the steps?
Follow the same steps as any paintwork:
Wash with an APC (All-Purpose-Cleaner) to remove any residue product and grime from the paintwork. Use a Microfibre Wash Mitt to Wash & Microfibre Drying Towel to Dry!
You cannot clay matte paint,

do not clay!

Most brands such as GYEON or Nanolex offer a Surface Cleaner that you spray onto the surface or cloth and wipe the paintwork down thoroughly prior to application of the protective sealant afterwards.
Apply your protective sealant / coating to your matte paint
Admire
If you have any further questions about protecting or maintaining your matte paintwork, do not hesitate to hit the contact button above to get in touch with us!